Posted on
By Fe(lix) Wild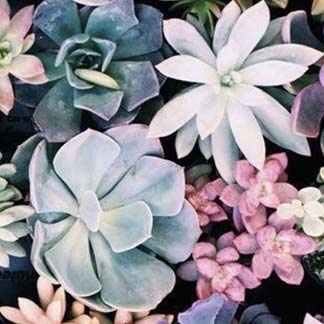 Winter colors and the jewelry ideas to make them sparkle.
With every New Year, we look forward to putting our past behind us while looking at our upcoming life goals. We might make some resolutions that we hope to sustain through the next year. Our New Year's Resolution is to put fashion first and wear the best jewelry we have access to.
Traditional sized lobes can accommodate these Plated White Gold Halo Earrings with stunning Amethyst Slices by (4) Buddha Jewelry Organics. The energetic properties of Amethyst are said to bring tranquility, peace, mental calmness, and grounding. This makes for the perfect pair of earrings to harness your New Year goals that reciprocate the good that's seeking you.   
Laced in some of the finest jewelry, Tiffany's brings that luster and shine that is one of a kind. Their Tiffany Victoria Pendant in White Gold and Genuine Diamonds plays with texture and a mixed set of stone cuts. This offsets the sparkle of your other jewelry on your ears and facial anatomy while complimenting each other beautifully.   
J.Crew's Classic Italian double-layered wool coat in Nantucket Fog keeps you warm as well as fashionable. Never wonder which coat is yours at the end of a party again as you peer through the sea of black wool on your way to and from the entryway. This outer layer is the perfect external shell for the rest of your curated outfit.   
Next on our heavenly layered list is a three-quarter sleeve embellished gemmed white tweed Jacket by Farfetch. This fray trimmed garment adds a level of sophistication and warmth to your New Year's Eve look. This white and silver coat adds patterned texture that ties into the long sleeve dress underneath. This is also a modern twist on an old-time favorite which allows the purple from your dress to pop along the bust of your outfit.  
Don't get us started on how gorgeous Zara's Midi A-Line Silhouette High Collared Dress is in purple with white and black circular print is! This perfectly fitted dress comes with a midline tie which can be worn on the front or back. Featuring a print on a dress is a nice way to reflect your jewelry worn with your elegant style. The long sleeves are also three quarter so your white tweed jacket does not have to compete for attention and will also help keep you warm.  
Carrying you into the New Year and new you, we recommend standing your tallest. Faro's Super High Point Court Heels in Silver will do just that. Their ankle support allows you to dance the night away while also keeping those who try to step on your toes at bay. Their point tipped feature enwraps a fine solid silver line at the apex. The shiny silver heel features a subtly embossed snakeskin print that compliments the dress and tells the world you have arrived.   
No outfit is complete without a matching handbag. Zara's Oval Box Bag with geometric closure is the chocolate on the strawberries at midnight cheer! This little black purse capitalizes on the shape and texture the rest of your ensemble begs the attention of. It's large enough to accommodate your essentials but not overly boastful, getting in the way of the main feature, you. 
We want you to look and feel your best. From our reputable jewelry vendors, we carry to styling you from head to toe, we want your inner dreams to manifest. It's why we love what we do. Putting you in your best mood for your life's events gives us a thrill unlike any other. You can always browse our fashion-forward jewelry stock at momsjewelry.com which features some of the items in this blog. Take it from us. You're going to look amazing as you feel when you put your best self forward. 
May you have all your wishes and dreams come true in The New Year. 
We cannot wait to see you thrive!
With Love, 
Mom's