Posted on
By Fe(lix) Wild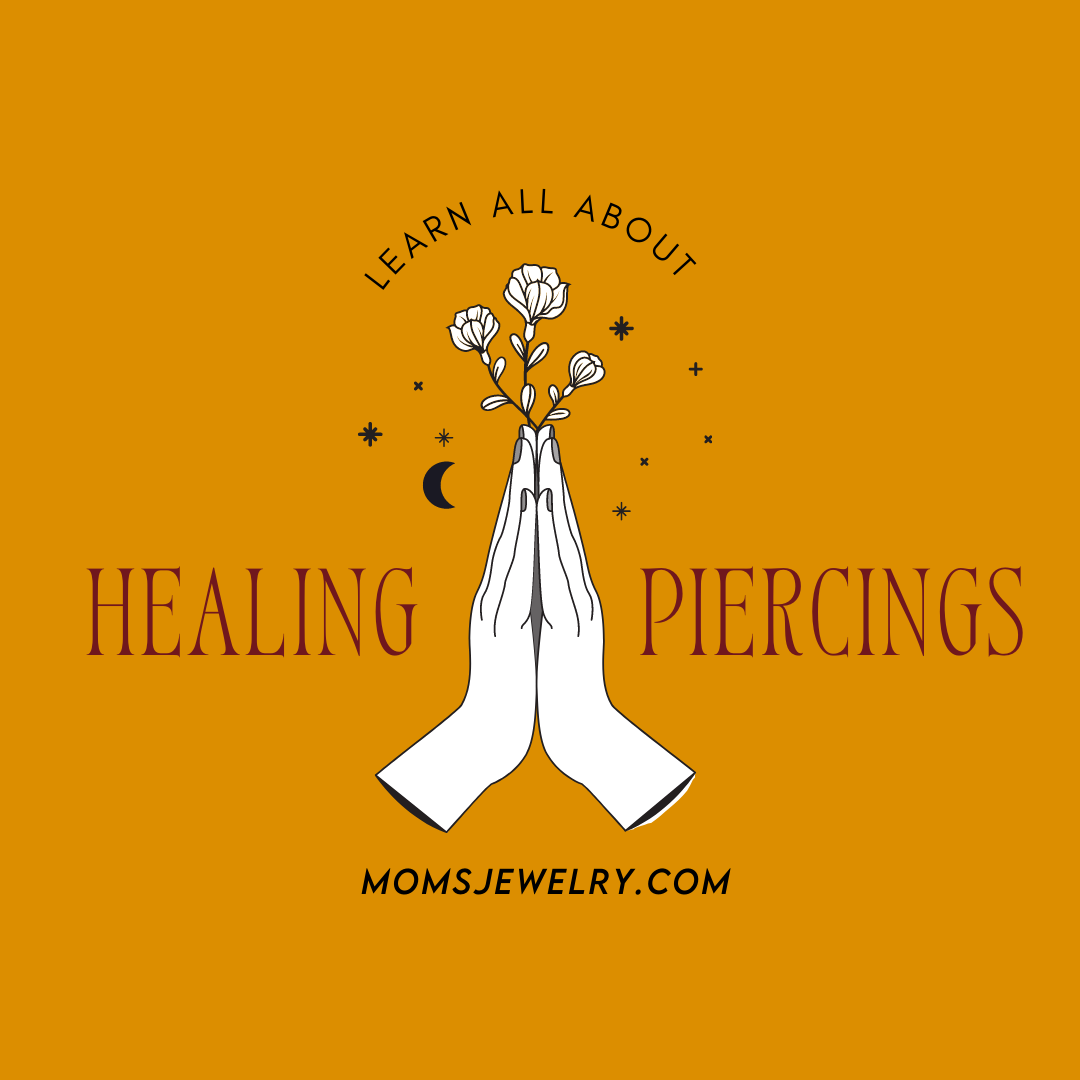 So you're dreaming about that piercing you've wanted for a long time.
The anticipation of getting it, picking out your favorite jewelry, and having it done can be such a wonderful process that is both exciting and nerve-wracking!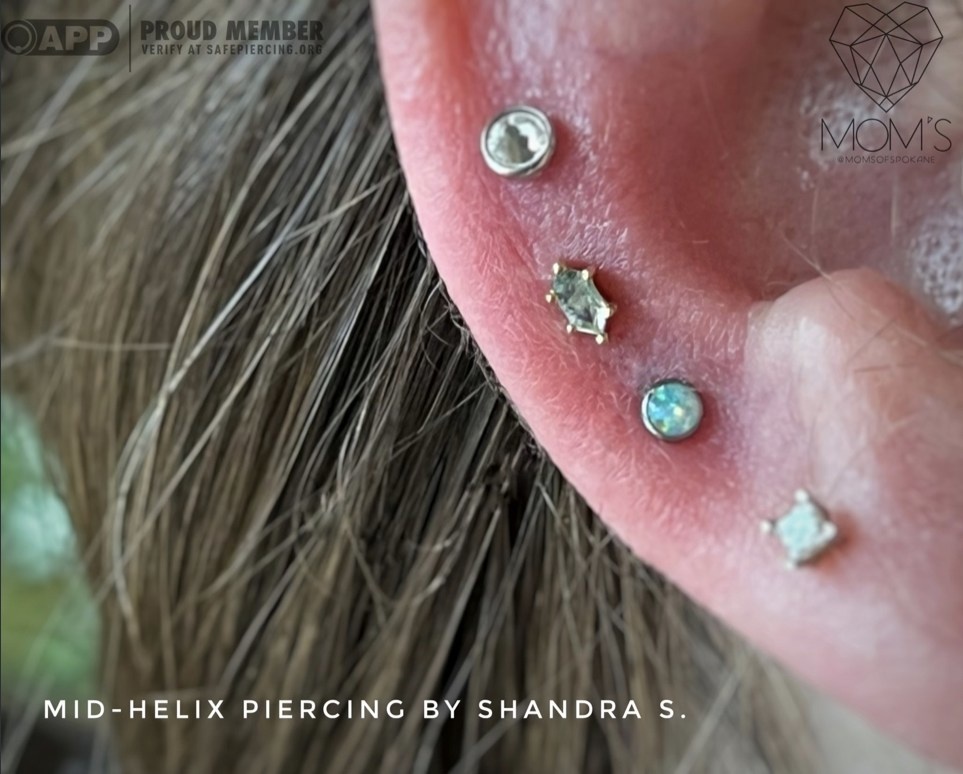 We totally get it! 
Getting pierced is only half the battle. 
Healing a piercing takes time, determination, and consistency. 
When we take time to give our body the proper elements that allow it to heal we get to keep our piercings in quality shape. 
From a bunch of professional APP Members, we've figured out a few things. 
So let's be real about what it takes to heal a body piercing.
Healing Takes Time
Healing takes different time periods depending on the piercing's location, client's region, altitude, a person's immune system, and support they have during the process.
Ideally, creating a piercing is a consensually made wound that quality jewelry rests in during the initial healing phase and beyond. 
The difference between other wounds is the key component of jewelry allowing the body to heal around it. Since your body is made to heal through the use of white and red blood cells as well as other aspects of modern scientific understandings of wound healing, it naturally wants to heal from the outermost layers to the center, sometimes at varying rates. 
This process takes different lengths of time depending on the type of piercing as well as the quality of material resting inside the channel. Depending on a person's anatomy, piercing selection, and long-term style choices many jewelry options are available during different parts of the healing process.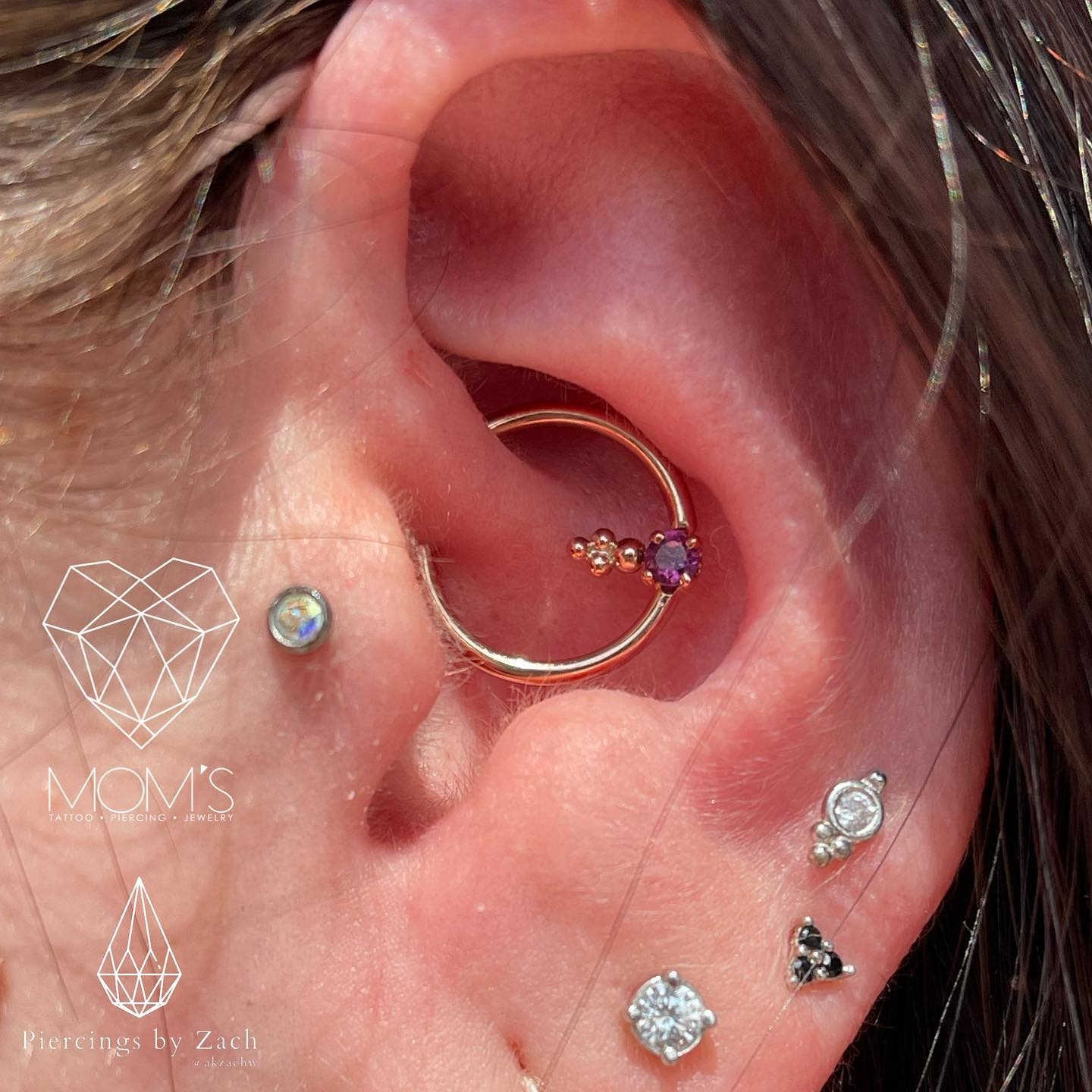 Quality Jewelry Makes An Impact
You've heard us mention quality jewelry a few times. 
How big of a difference does quality jewelry make in the healing process?
Turns out, quite a lot! 
Think about it. 
You've just created an entryway inside of your body. Sure, a body in optimal condition will do its job of repairing damage and try to "push out" anything it deems dangerous to itself. But when it comes to creating lasting piercing channels, it is always the quality of the metal that allows the wearer to have the fastest heal times with least amount of resistance.
This is why lower quality jewelry (we like to call this costume jewelry) can create an allergic-type reaction (inflammation, itchiness, redness, shiny areas of the skin, and sometimes even a pus-like secretion). 
We are certainly not doctors so we'd never diagnose a client. 
However, to the trained piercing eye, it is obvious when a piercing is upset over the type of jewelry as opposed to a crooked angle or the wearer sleeping on their piercing at night. 
So those cuties at the mall kiosk or those dangles that caught your eye online should be avoided at all costs. 
Quality Jewelry Raises The Bar
We've put it to the test and we've got the years to prove it.
At Mom's Custom Tattoo and Body Piercing, we only use the finest materials for initial and long-term body piercings!  
For most initial piercings we start with what's known as a Threadless Flatback.          
Essentially, this mechanism inserts from the back of the channel through the piercing. With its universal pin opening at the front of the post, Threadless Style Gold and Titanium options easily "snap" into place. Threadless options come in an array of other styles including barbells and curved options as well! 
For a full visual see our Threadless Jewelry Video.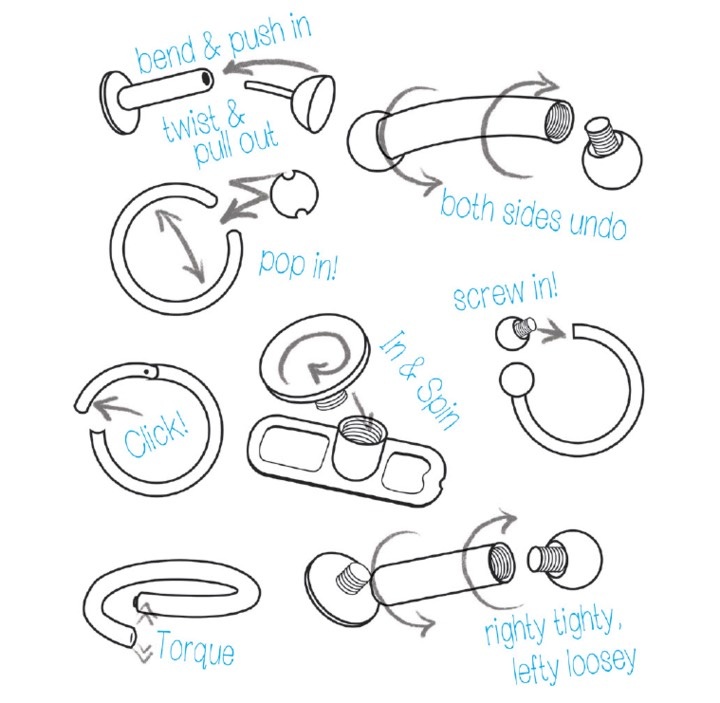 In addition to our styles of jewelry, all of our Threaded Jewelry options are internally threaded. This means when you twist the end off, the thread pattern will remain on the end and be tapped inside the post. This ensures a painless transition when installing your jewelry options.
We also make sure all of our jewelry manufacturers produce biocompatible materials with a high polish, mirrored finish that will never tarnish or rust, and is nickel-free!  
That means people with metal sensitivities can get piercings! 
So while we know that a body can heal a piercing with materials like "surgical steel", safety pins, and bones, we think your body deserves the best possible care from the start.
The Best Aftercare For Your New Piercing
Okay, so you know all the things about jewelry. 
But how do you care for your new body piercing?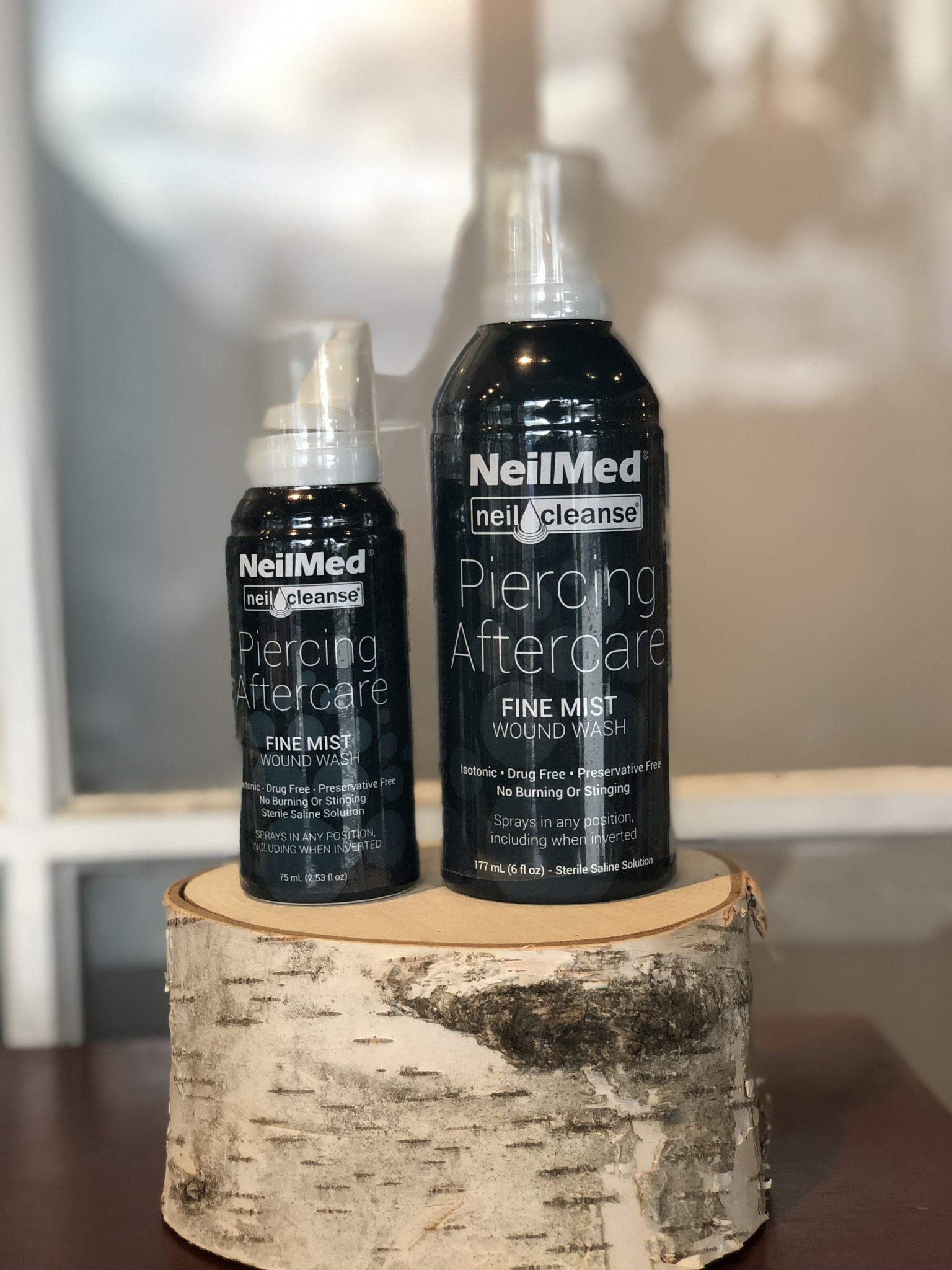 DO NOT TOUCH IT. DO NOT TWIST IT. DO NOT TURN IT.

Don't put anything on your piercing that you would not put on your eyeball: NO hydrogen peroxide, NO alcohol, NO makeups, cleansers, moisturizers, hair products, etc.

Use Sterile Saline Spray such as NeilMed Wound Wash or Arm & Hammer Nasal Spray to clean and irrigate your piercing. Spray 1-2 times a day directly on your piercing. (If the spray is not strong enough to get off crusties, gently clean off them with non-woven gauze or clean paper towel.) 

Rinse thoroughly in the shower after your hygiene routine. The water will help get off any products or crusties that may have gotten on the piercing. 

Do not submerge your fresh piercing in unclean bodies of water for at least 6-8 weeks. It's a fresh wound and lakes, pools, hot tubs, oceans, rivers, and baths contain germs and bacteria not suitable for happy healing. 
The Importance of Downsizing 
We cannot emphasize the importance of this fine detail enough. 
Downsizing your post is essentially coming back in for a new service at a later date to swap out your long initial piercing post for a shorter one. 
The lengths of time vary for a downsize depending on our body (if we are struggling with immune system issues vs. if our bodies are running optimally), if the piercing has endured any trauma, region (if you're next to the beach vs. in the mountains heal times vary wildly), and your specific piercer's preferences.  
At the time of your service, your piercer should include an estimated return date for your follow-up appointment. 
We often find that clients like to change their jewelry top at these appointments and upgrade to Gold and Gemmed Titanium options as well! 
We believe you deserve to look exactly how you want to.   
Please note: This fresh Bride Piercing has a longer post to start with to allow room for swelling.  
If You Like It Then You Should Wait To Put A Ring On It
While we absolutely love a little hoop addition, you'll want to make sure your piercing is 100% healed before having one installed. This is especially true for piercings in thicker regions such as ear cartilage for example. 
The reason is, hoops can introduce a lot of friction which fresh and healing piercings often dislike. In addition, bacteria can build up on surfaces on the ring which can accidentally slip into the channel of the piercing bringing lots of ick from the outsider into your body. 
So while we want you to love up on our rose gold, yellow gold, and annealed steel ring options we also strongly encourage you to wait until your professional piercer gives you the a-okay. 
Otherwise, you might be in with a major bump and lots of pain that could have otherwise been avoided. 
Things To Avoid
Although we have discussed this somewhat we wanted to give you some reasons behind why you should avoid certain products and practices. 
Saline Soaks are so 90's. Okay, we're not going to completely rule this out as we don't want to shame half of you out there who believe in this. We recognize there's more than one way to heal. But let's talk about why there are better solutions today. 
Using a product like a sterile saline spray ensures the correct proportions are premixed before you administer it. Sea Salt Soaks are generally disproportionate to the water solution you are creating. This can lead to dryness and red shiny skin, not to mention hours of time investing in these practices. If you make a premix of distilled water to saline and keep it in your fridge (or worse yet at room temperature) tiny microorganisms can grow inside the plastic bottle. This may lead to possible cross-contamination leaving your piercing subject to harmful bacteria, over and over again. 
Avoid touching your jewelry or piercing unless you have clear hands and are caring for your piercing. New piercings want to be left alone. You've just made an entryway into the body and your body is trying to heal. The clear secretions your body produces after a piercing is completely normal. While it is important to gently remove these hardened crusties regularly you mostly want to let your body do what it's made to. Moving the jewelry can introduce harmful debris, as well as bacteria, from the outside world into your healing piercing. Even if your piercing is in the healing stages and looking great, you'll still want to leave it alone besides regular cleaning as not to disturb your body's recently developed fragile tissue along the walls of your piercing.   
Do not wear tight or restrictive clothing over a fresh piercing. This can cause the jewelry to sit in an unnatural position and force the channel to change over time. It may also lead to the migration of a piercing which can be both painful physically and emotionally. Got a new navel piercing? Don't wear high-waisted jeans!
Refrain from putting anything on your piercing that you would not put on your eyeball! Products like Hydrogen Peroxide and Alcohol were created to disinfect and help with the closure of a wound. When folks administer these items on their piercing they are giving their body mixed signals, sometimes creating the first steps in a piercing's rejection and jewelry migration. In addition, these chemicals are very drying to the skin and remove our body's natural protective barriers over time. This may lead to skin inflammation and sometimes permanent discoloration of the piercing area. 
Other products like Neosporin, Vaseline, Moisturizers, and Oil-Based products can suffocate a piercing leading to an allergic reaction. Your skin wants to breathe as much as possible. That is also why we advise no makeup or hair products in a healing piercing channel as these can also have adverse reactions when entering the skin.
Simply allowing the heated water of your shower to soften any crusties followed by saline spray after is our general best practice. You can use a new non-woven gauze pad or single-use material to remove loose debris. We recommend using your saline spray between 2-4 times daily depending on your piercing's status.       
In House APP Members
Why should you take our advice? 
We're a bunch of piercers who dedicate a lot of our time educating and keeping current on best practices. All of our Piercers are APP Members which means we meet (oftentimes exceed) the minimum Standards of Care set forth by the Association of Professional Piercers. With regularly attending annual classes on subjects such as Cross-contamination Prevention, Best Piercing Techniques, Running Daily Studio Operations, and Jewelry Materials & Standards we've been investing in our knowledge for over a decade. 
We also only use sterilized single-use needles and never use piercing guns!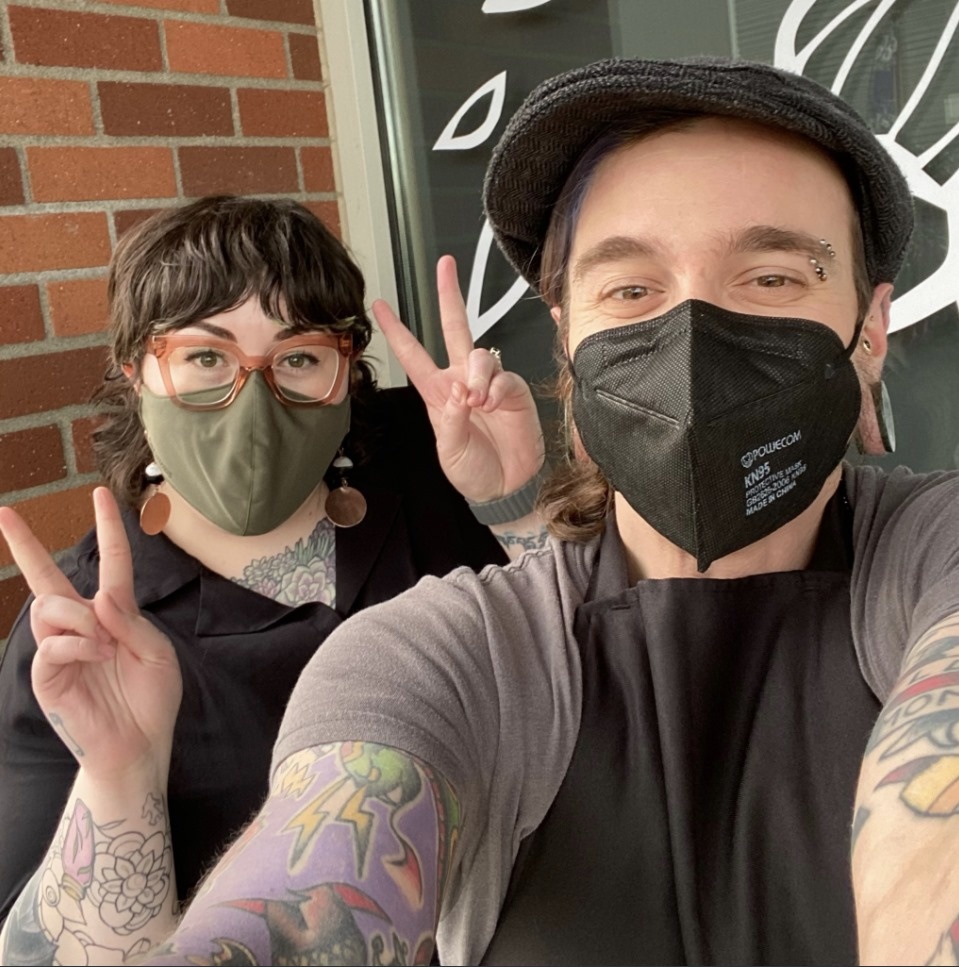 Come In For Troubleshooting 
 If you are local to the Inland North West or want to venture to Spokane, Washington, and are curious about getting a piercing you can always fill out our contact form with any inquiries you have. 
We are always happy to help troubleshoot a piercing we have done or was outside of the studio. If you have any questions please get in touch with us and we'll be happy to connect with you.
At Mom's we are here for your troubleshooting, quality jewelry, and piercing needs! 
Remember that healing a piercing takes time, determination, and consistency. 
But with good practice, we believe in your body's ability to heal. 
Love always, 
Mom's
(509) 426-4465 | [email protected]