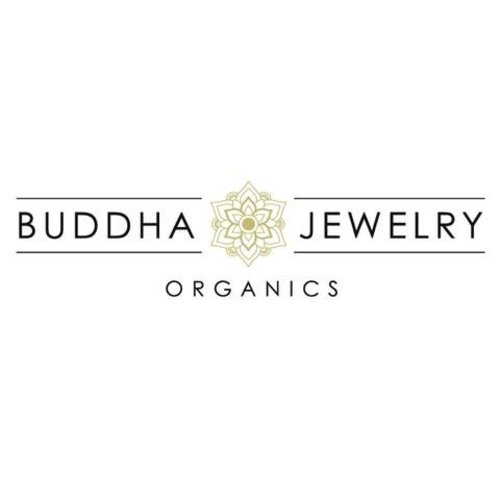 Buddha Jewelry Organics
About Buddha Jewelry Organics
The word Buddha means "enlightened" or "awakened," and we can think of no better attributes to describe the feeling one gets from wearing earrings, plugs, charms, and chains from Buddha Jewelry Organics. We can't promise nirvana, but we can promise that Buddha Jewelry Organics will awaken your style and bring about peace of mind that comes from knowing you are wearing jewelry that was made with love, respect, and passion.
Buddha Jewelry Organics is more than a high-quality jewelry maker; it is proof of what happens when talented piercers and artisans celebrate the beauty and culture of body jewelry around the world and throughout history. The passion and respect Buddha Jewelry Organics has for the body and the ways everyone's natural beauty can be accented, highlighted, and complemented through high-quality jewelry is evident in every piece they make.
From solid 14-carat gold threadless ends and clickers to solid gold chains, hand-made metal hanging earrings, and organic plugs (wood, horn, bone, and stone), the entire collection from Buddha Jewelry Organics is made with love for the people who love body jewelry. Of course, Buddha Jewelry Organics also understands that the finished product is equally as important as the intention behind it, which is why their collection is influenced by continuous feedback from artisans and jewelry lovers around the world.
High-quality materials, alluring and ornate details, eye-catching designs, and the "gold" standard lifetime Golden Guarantee (not to mention some of the most affordable prices for jewelry this stunning) all combine to make Buddha Jewelry Organics' collections among the most prized and popular among discerning jewelry lovers the world over.
Mom's Custom Tattoo & Body Piercing is proud to carry a large selection of Buddha Jewelry Organics originals (in fact, we are one of two exclusive studios to work with Buddha Jewelry in all of Washington State), and our inventory is always changing. Be sure to check back often to see all of the amazing, breathtaking, high-quality, affordable body jewelry from BJO.
Among the Buddha Jewelry Organics collection you can find:
Threadless Ends – Solid 14kt gold threadless ends perfect for any piercing. Buddha Jewelry Organics' ends are designed by a master piercer with over 25 years of experience and have been specially designed to stand the test of time.
Gold Piercing Rings – Solid 14kt gold clickers and seamless rings are perfect for ear and septum piercings. Featuring the perfect balance of gold to gem ratio, these gold piercing rings will become your new favorites and the standard against which you measure all other piercing rings.
Chains – Solid 14kt gold piercing chains allow you to accent your piercing by linking two together or upgrading a single piercing by draping the chain from front to back for a dramatic look. These chains are absolute stunners!
Charms – Looking for an inexpensive way to dress up your daily jewelry? Buddha Jewelry Organics has the answer. These solid gold, gem, and CZ charms allow you to add extra sparkle, interest, and drama to your life.
Jewelry for Stretched Lobes – If you have stretched lobes and are looking for show-stopping, head-turning earrings, look no further than the metal hanging earrings collection from Buddha Jewelry Organics. Silver, yellow gold, rose gold, white gold, and more, the choice is yours!
Traditional Earrings – Don't have stretched ears? BJO has you covered, in the style of course. A large selection of artisan earrings with standard posts and a large selection of base metals and gems give you many choices to find the perfect earrings to compliment any look, any style, any day of the week.
Crystal + Stone Earrings – Elegant, edgy, and unmistakably Buddha Jewelry, these hand-selected and hand-crafted crystal/stone designs are unlike any other earrings you probably own. Whether you are a geology lover, a gem collector, or just appreciate the breathtaking beauty of natural stones, these stunning pieces are sure to be favorites in your collection.
Plugs and Tunnels – Whether your ears are already stretched or you're looking to stretch them out, Buddha Jewelry Organics offers one of the finest collections of metal, glass, and organic plugs and tunnels.
More about Buddha Jewelry
Established:
Team Members:
Strong Female Ownership + Supportive Masculine Presence Operated.
Small Family Business
Mission:
"At Buddha Jewelry Organics, we celebrate jewelry, piercing, and the cultures throughout history that believed in the beauty of body jewelry. Founded on love and respect, our company has deep and thriving roots in the industry. Behind each design is our passion for jewelry from around the world, our love for modern fashion, and our personal experience wearing and selling jewelry. We always strive to produce amazing, high-quality jewelry at affordable prices."
Location/Part of World They Work In:
Local to Western Washington
Describe Styles + Textures They Focus On:
Perfect Balance of Gold to Gem Ratio
Trendy
Genuine Diamonds
Swarovski Gems
High-Quality CZ's
Taking nods from South Pacific Designs and Ancient Jewelry Styles
Why We Work With Them:
Mom's is the exclusive studio to work with BJO except for Deep Roots, our sister studio in all of Washington State.
We are part of the BJO Pro Team which gives us access to their new line and keeps our clients up on the latest fashion trends.
The craftsmanship that Buddha Jewelry Organics produces exceeds the levels of perfection and are easily some of our favorite pieces to carry.
Their designs stand the test of time and are nickel-free and lead-free!
High-quality jewelry at affordable prices.
A long-standing personal relationship with our company as well as team members.
Jewelry (Specific Items) We Love to Carry: