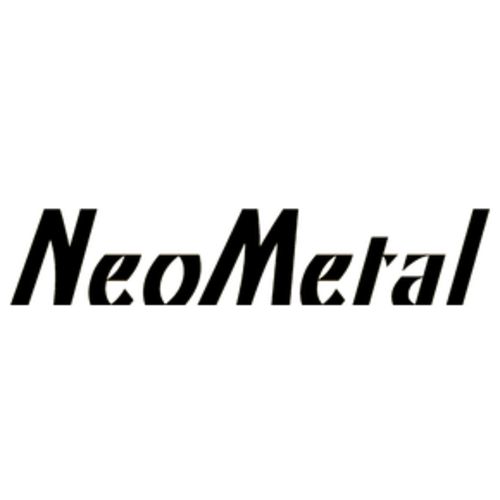 NeoMetal
Established:
Team Members:
Small. Family owned and operated.
Mission:
"NeoMetal is a family-owned and operated company and has been making implant-grade titanium body jewelry since 1997. As the original creators of the "snap-together" Threadless system, we stand behind our product. All of our jewelry is guaranteed for life against any potential manufacturing defects. 
Quality is important to us. All jewelry parts are precision machines in the USA on a Computer Numerical Control machine out of the solid, implant grade titanium (ASTM F136 6Ai-4V ELI).
NeoMetal uses high-quality Austrian-made SWAROVSKI gemstones and lab-made opals. Every gem is hand crimp-set into the jewelry setting; no glues are used!"
Location/Part of World They Work In:
Pacific North West, Washington 
Describe Styles + Textures They Focus On:
Neometal materials are body-safe. Their biocompatibility means lasting quality jewelry that will never compromise the quality of your body. Made from body standard titanium These are the same materials that doctors use in plates and screws for permanent fixtures in the body.  

In addition to their Prong Classics, NeoMetal also produces body-safe Gold, Niobium Seam Rings (which can appear as a gunmetal grey or black), Quality Lab Made Opals, Certain Genuine Stones, Low Rise Textured Threadless Disks (to conceal your piercing by making it appear as a mole, beauty mark, or birthmark). Their flawless Threadless Flatback Designs come in a variety of sizes that range in gauge and length. 
Why We Work With Them:
NeoMetal does an amazingly consistent job at its jewelry-making abilities. Long-standing players in the industry, NeoMetal has made some innovative designs and styles of jewelry through the years. Their consistency and quality set them apart from competitors in the field. Creators of what we carry at Mom's, Threadless Style Jewelry, we are very proud to represent their brand.

Above all, they are really nice people and super awesome to work with! With their iconic, "Hello, this is NeoMetal" charm, we have been hooked for years.
Jewelry (Specific Items) We Love to Carry:
*Ask us to see a current color chart as they are updated annually. 
Cannot get enough of those

Classic Prong CZ's

.

Prong Gem Colors: London Blue Ceramic, Ocean Gray, Carmel, and Morganite.
Synthetic Opal Colors: Lavender and Blue.
Stone Cabochons: Moonstone, Tiger's Eye, and Black Onyx. Note that The Tiger's Eye, Moonstone, and Turquoise Cabochons are genuine stones.
Threadless Nipple Ends!