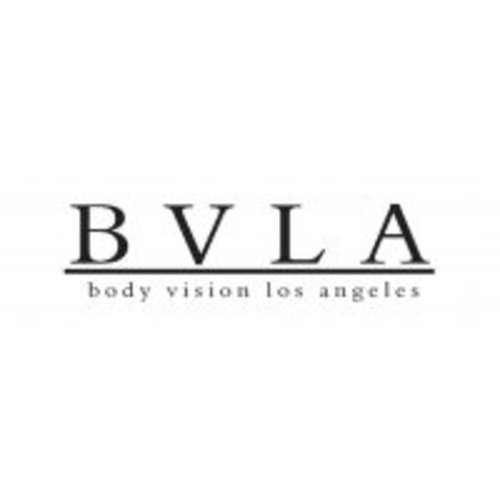 BVLA
BVLA
What do you get when you combine a passion for body jewelry, the people who wear it, and the people who make it? Body Vision Los Angeles (BVLA). Since 1996, BVLA has relentlessly pursued the perfection of body jewelry design and manufacturing. With an intense focus on quality matched by an equal passion for design, BVLA has rightfully earned their status as one of the world's leading fine body jewelry brands.
BVLA is unrivaled in its commitment to ethically produced fine body jewelry. Not only is each piece hand-made (with love) in Los Angeles, but BVLA makes responsible choices in all regards and at every turn. Metals used in BVLA's body jewelry collection are recycled to minimize environmental impact and diamonds are ethically sourced and conflict-free. With each piece, BVLA upholds its belief that fine body jewelry can and should be as drama-free as the people who wear it.
BVLA is also one of the leading body jewelry brands for gemstone lovers. With over 150 unique gemstone choices in virtually every shape, size, and color, BVLA is the leading brand for precious gemstone body jewelry.
Because BVLA hand-crafts each piece, they are able to maintain an expert level of craftsmanship that other body jewelry brands can only claim. This obsessive passion for quality guarantees that BVLA jewelry is the very highest quality in the world. In fact, BVLA is so confident in the quality of their body jewelry that every piece comes with a lifetime guarantee against manufacturing defects.
We are proud to carry (and wear) BVLA body jewelry. Our collection is constantly changing, but here you can find many of the impeccably designed fine body jewelry pieces from BVLA, including:
Ear Jewelry - From the lobe to the rook and every location in between, BVLA hand-crafts ear jewelry for anywhere and everywhere you have (or want) a piercing. With beautiful ends, charms, and attachments for every ear piercing, BVLA's earring collection can accessorize, beautify, and enhance every contour of your ear. Shop BVLA's collection of daith ear jewelry, conch ear jewelry, helix ear jewelry, rook ear jewelry, and more, all hand-made with love and premium materials.
Nose Jewelry - BVLA's nose jewelry collection is expertly crafted to enhance your nose piercing. Featuring rings, nails, snails, and a large collection of gorgeous ends, including gem settings, clusters, flowers, beads, shapes, and symbols, the BVLA nose jewelry collection is one of the most impressive of its kind from any of the leading boutique body jewelry manufacturers in the world.
Nipple Jewelry - The most sensitive and intimate piercings call for the most delicate, expertly crafted, and well-designed body jewelry. BVLA's collection of nipple piercing jewelry features barbells, rings, retainers, stirrups, and more, all made from ethically sourced materials that are as comfortable to wear as they are beautiful to look at. BVLA's nipple jewelry is carefully designed to accentuate one of the most intimate piercings on your body, without any of the discomforts you might experience from less thoughtfully designed nipple jewelry.
Navel Jewelry - Give your belly something to celebrate with a beautifully, hand-crafted navel ring or end from BVLA. From prongs and bezels to more unique shapes like hearts, stars, flowers, slinkies, charms, and animalitos like ladybugs, turtles, starfish, dragonflies, butterflies, and dolphins, the BVLA navel jewelry collection features something for everybody.
BVLA was Established:
Team Members:
Medium-sized team
Company philosophy centers around employee's well being
Diverse hiring methods are utilized
Maintains a safe working environment for all
Mission:
"BVLA [Body Vision Los Angeles] is the world's leading designer and manufacturer of fine body jewelry. Since 1996, we have proudly built a business dedicated to exceeding industry standards and defying the status quo. Founded by Nick Martin who saw a clear potential in the market for U.S.-made, precious body piercing jewelry, BVLA's focus has always been on quality and design.
With over 3,000 original designs in our collection and growing, we are innovators at heart. BVLA jewelry is unrivaled - continuously evolving to meet the needs and desires of both piercers on a technical level, and our customers by all measures. We're close friends and collaborators with piercing artists around the world, making jewelry that brings their vision to life while placing the health and wellness of the wearer at the forefront by choosing premium metals and considering the human anatomy with every design."
Location/Part of World They Work In:
Los Angeles, California. It's in the name.
Describe Styles + Textures They Focus On:
BVLA uses the work of many hands to create each piece of jewelry.
Focusing on extensive stone cuts, shapes, and sizes.
Gathers finest high-quality materials of The Piercing + Jewelry Industry.
One-of-a-kind designs.
Why We Work With Them:
Their impeccable designs last a lifetime and are instant classics.
All diamonds are ethically sourced and conflict-free.
Uses environmentally sound recycled metals.
A profound level of attention to detail on every piece of jewelry.
SO MANY Combinations of Endless Choice in Designs and Styles.
Can make any customized piece of jewelry you dream up.
All materials and craftsmanship are owned, designed, and handmade in The USA.
Jewelry (Specific Items) We Love: