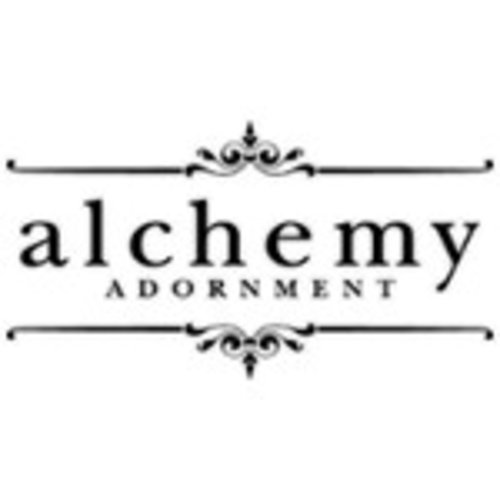 alchemy adornments
Established:
Team Members:
Small Team that's Queer + Female Owned and Partially Operated. 
Mission:
"We are a jewelry studio creating quality, handmade gold jewelry for the body piercing industry. Fusing timeless goldsmithing with the specific needs of piercing jewelry, we pride ourselves on our craftsmanship, eye-catching designs, and unique quality of every piece passing through our hands to yours.
As a queer, female-owned business, we are value-centered and thrive with a respectful workplace for all persons to be their full selves; inclusive of pronouns and gender expressions, race and ethnicity, sexuality, ability, religion, and more. These values are expected of any applicant who is interested in joining our team."
Location/Part of World They Work In: 
Describe Styles + Textures They Focus On:
A beautiful array of Genuine and Synthetic Cabochons + Gemstones used.

 
Intricate Gold Bead Finishes on select ends.
The most defined hammered work in the body jewelry industry.
Rise of each piece of jewelry balances appropriately to the ratio of their overall size.
Why We Work With Them:
Alchemy Adornment uses many microns of high-quality gold in all of its pieces.

Their overall order turnaround time is consistent and admirable.
Beautiful Stylized Gold items.
Ethically Run Female + Queer Owned Business.  
Jewelry (Specific Items) We Love to Carry: